The Best Public Schools in Lafayette LA
When you have children, finding a school that gives them an opportunity to thrive is always a priority. Lafayette, LA, is well endowed with public elementary schools, giving parents plenty of choices. Each has its own specific character, ensuring there's an establishment in the city that's right for your children's individual needs.
Here we take a look in greater detail at some of the schools in Lafayette, LA, focusing on their key characteristics and describing their strengths. In particular, we look at elementary schools close to Acadian Point that may be of interest to local renters with children.

Corporal Michael Middlebrook Elementary School (Plantation Elementary School)
Conveniently close to Acadian Point, Corporal Michael Middlebrook Elementary School currently has 684 pupils in its role. With the mission "We empower each other to lead and learn", the school currently has an SPS B rating. This means that its pupils score significantly higher in state tests than other schools, but not quite at the level defined by an A rating.
The SPS grading takes into consideration both the number of students who have mastered the majority of the work needed for their grade level and the number of students who have mastered the key skills they need to succeed in the next grade up.
In total, Corporal Micheal Middlebrook achieved a score of 87.5%. To score a B rating in the SPS gradings, the percentage of students achieving mastery needs to be between 75 - 89.9%. The scores are adjusted annually.
There is a 14:1 pupil/teacher ratio.
The school embraces a "Leader" philosophy, embedding the seven habits of successful people into its approach. The habits that the school endorses are: be proactive; begin with the end in mind; put first things first; think win-win; seek first to understand, then to be understood; synergize; sharpen the saw.
Most people who have left reviews regarding the school have given it a 5-star rating. Amongst other things, reviewers have praised the location and the school's atmosphere and culture.

Ernest Gallet Elementary School
Although not so near Acadian Point as Michael Middlebrook, Ernest Gallet Elementary School has an enviable reputation for academic achievement and student progress. With more than 90% of students achieving mastery of the required math and English skills for their grade, this is a school where pupils make excellent progress. It's graded A- by Greatschools.org.
Ernest Gallet's mission is, "To empower students to excel socially and academically by promoting a nurturing environment that promotes self-discipline and motivation."
The school has 899 students and a teaching ratio of 18 students to every teacher.
Particular mention is made of the number of under-served children who are doing better at Ernest Gallet than would be the case if they attended other schools in the state. This elementary school is a good example of one that succeeds in closing the attainment gap between more- and less-affluent students. Around a third of the students that attend Ernest Gallet are from low-income backgrounds.
Ernest Gallet has a comprehensive website that provides plenty of information about its approach, faculty, and the procedures students will need to adhere to should they decide to study at the school.
As a Title 1 school, it's funded by the federal government with the aim of ensuring that every child benefits from a high-grade education.
Reviewers compliment the school for its high-caliber, compassionate staff. Some mention the good standard of education that their children have received at the school.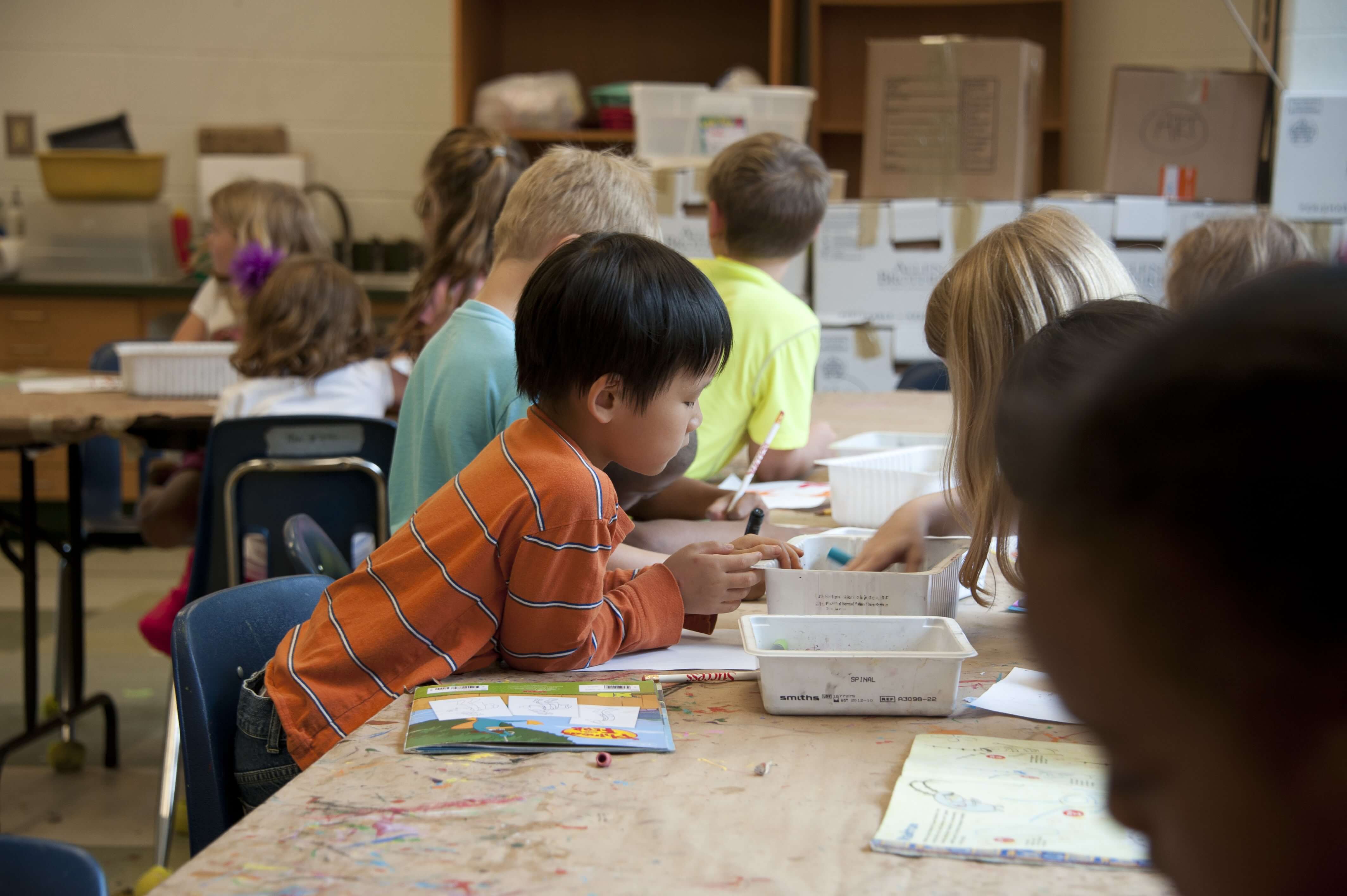 Broadmoor Elementary School
In the top one-third of Elementary Schools in the state, Broadmoor has test scores that are way above the state average. Awarded a B+ by Greatschools.org, Broadmoor has 640 students and around fifteen students for every teacher.
Broadmoor is a diverse school, that welcomes a significant proportion of students from minority communities. About half the students are from a low-income background, and test scores for this group are significantly higher than at other schools in the state.
Recognized by the US Department of Education as a National School of Excellence, it is also recognized as a School of Academic Distinction and has a 4-star ranking.
Broadmoor's missions statement is, "We will work together to learn and be successful."
According to the school's website, parent participation is valued and encouraged. If you're a parent who likes to be involved with their child's school and can volunteer to help, Broadmoor Elementary appears to value any assistance you can give.
Reviews of the school are extremely positive. Reviewers are particularly enthusiastic about the teachers at the school (over 90% of which have more than three years of teaching experience). They also praise participation in programs and the atmosphere of the school.

Myrtle Place Elementary School
This school scored an overall Niche Grade of B+, with A- scores in the areas of Academics, Teachers, and Diversity.
The school has 350 students and the teaching ratio is around 13 students to one teacher. Bot test scores and student progress are above the state average. Less than a third of students are from a low-income background.
This is an ethnically diverse school that welcomes students from a wide range of backgrounds. The school operates a World Language immersion program, where the language used for instruction is the same as the one being learned. Myrtle Place specializes in a French language immersion program.
The vision statement of Myrtle Place Elementary is, "To develop life-long learners passionate about our world and our community."
The school also has a mission statement, "To provide a diverse and welcoming learning environment enhanced by French learning immersion."
According to the school's website, its goals are to care for yourself and others; use good manners; believe in yourself, and show school spirit.
Get in touch with Acadian Point to find out more about the schools and other facilities in the local area.